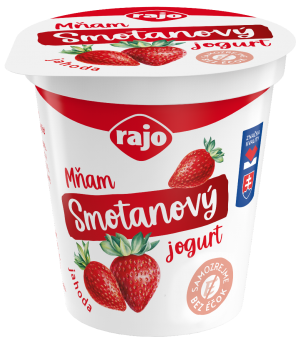 Pri výrobe jogurtov vznikajú špecifické živé mikroorganizmy, ktoré vytvárajú priaznivo pôsobiace látky na tráviaci trakt a jeho imunitu. Sú nositeľmi protinádorových a celkovú odolnosť posilňujúcich vlastností.
Jogurty sú charakteristické jogurtovou kultúrou obsahujúcou baktérie Lactobacillus bulgaricus a Streptococcus thermophilus.
Mňam Creamy Yoghurt
A delicious two-part yoghurt ideal for every day. You can mix any of its original flavours depending on your mood and taste. Once perfectly sweet, other time deliciously creamy.
See all products