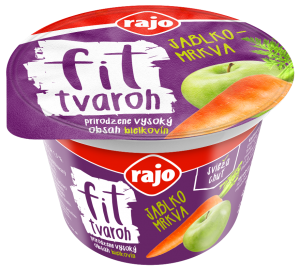 Superfood CURD CHEESE.
Curd cheese is an easily digestible but filling food with high nutritional value. It is an excellent source of protein and calcium, and so it helps with the quality development of bones and teeth and in preventing osteoporosis.
Fit curd cheeses supply you with the protein you need to maintain and grow muscles and the energy needed for your next performance. And thanks to the included spoon, you can take it with you everywhere.
Fit curd cheese
Rajo Fit curd cheese is a healthy and quick snack full of protein. It's brilliant not only after exercising, but any time of day when you feel hungry.
See all products