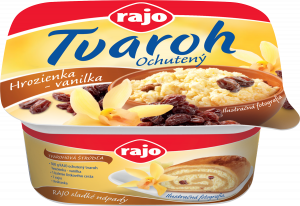 Curd cheese is an easily digestible but filling food with high nutritional value. It is a great source of protein and calcium; therefore it's suitable for good bone and tooth development, as well as the prevention of osteoporosis.
With its practical packaging and delicious flavours, these are available at any time as the foundation for making a variety of cheesecakes. Now even unexpected visits won't be able to surprise you.
Flavoured curd cheese
These are brilliant as a ready-made filling for making various cheesecakes and desserts. They give your cakes the right harmony of flavours and save you the time you would otherwise need to prepare the filling itself.
See all products