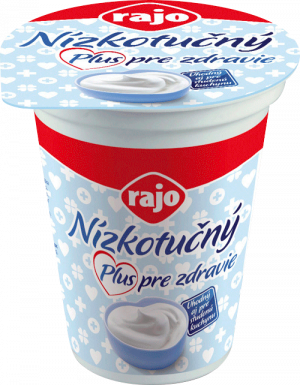 An elevated cholesterol level is a sign of health problems. Therefore, we should strike a balance in our diet and nutrition between energy intake and expenditure. Your daily dose of food should be divided into 5-6 portions.
For those who belong to the risk group, the consumption of low-fat foods, e. g. RAJO Low Fat Plus for Health, is recommended.
Low-fat yoghurt Plus for health
This product line of low-fat yoghurts with a fat content of less than 0.1% helps your body maintain optimal levels of cholesterol.
See all products